The road haulage sector and the driver recruitment crisis
The road haulage industry is not finding enough drivers. Companies in the sector have been having problems finding professional drivers to drive their vehicles. This is a situation that can seriously affect the supply chain.
The lack of drivers has become a structural problem. Companies have different recruitment channels open on a permanent basis to cover their needs. But, even so, they do not manage to do so.
Moreover, this is exacerbated at certain times of the year. During the months leading up to the summer, the demand for drivers increases by up to 29%. Similarly, in September and October, the demand for drivers increases by 35%. However, both dates coincide with the times when fewer professionals are available. fewer professionals are available.. This situation has a serious impact on the vital freight transport sector.
Its impact on the freight transport sector
According to statistics, 90% of the products found in shops and supermarkets are transported by road. It is therefore essential to find drivers to drive trucks. Otherwise, there could even be a shortage of stock in supermarkets.
To make the problem worse, it is estimated that 72% of working professionals in Spain are over 50 years old. In other words, they are close to retirement. For this added reason this situation must be resolved to avoid serious problems for our economy.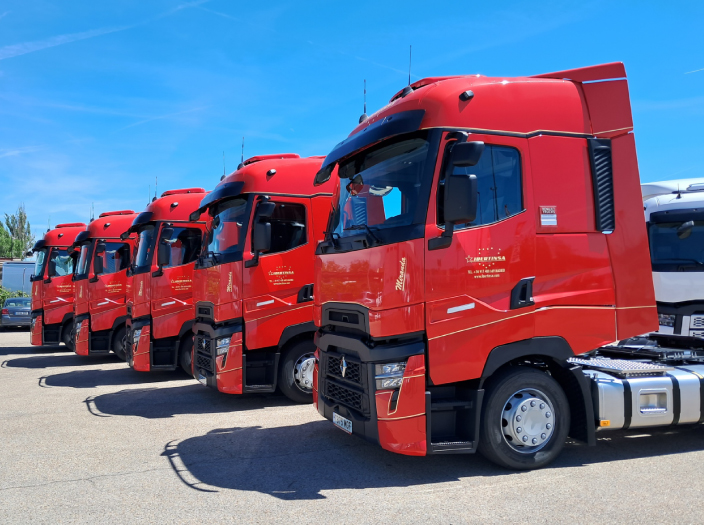 Requirements to become a driver
The following conditions must be met in order to work as a lorry driver in freight transport:
– Be at least 21 years old.
– Obtain a type C licence, which entitles to drive lorries. Depending on the vehicle, it can be C, C+E, C1 and C1+E (ADR for dangerous goods). Depending on the vehicle, it can be C, C+E, C1 and C1+E (ADR for dangerous goods). It must also be renewed every five years until the age of 65. After that, it must be renewed every three years.
– Medical examination in one of the centres authorised to perform them.
-Get theCAP. This is the Certificate of Professional Aptitude required for both freight and passenger transport. It includes knowledge on subjects such as road safety, mechanics, logistics and the environment.
In conclusion, the road freight transport sector is suffering problems to find drivers. This is due to the ageing of professionals and the lack of replacement drivers. However, it is a profession for which there are not too many requirements.